Casting Capabilities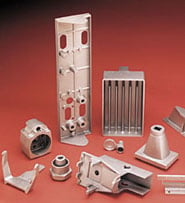 Buffalo metal casting is an American company located in Buffalo New York. We provide high-quality single source supplies of non-ferrous castings. We have casting capabilities in a wide range of materials such as Aluminum, Bronze, Brass, Copper Sand Metal Castings, and other finished parts that serves numerous locations nationally. All our casting processes are performed in-house under the utmost care of our skilled staff. With our support, you needn't worry as all goes smoothly through our coordinated team to provide you with the best of your choice.
Casting And Machining Services
Our company has high Metal casting capabilities for both sand casting services and machining services using the state-of-art equipment that offers high efficiency. When it comes to pricing, our services are highly affordable. Our company has reasonable casting capabilities such as permanent mold casting, non-bake sand casting services, green sand, among others other casting services.
Our Metal Sand Casting Services
At Buffalo Casting, we have a wide range of Metal casting capabilities that ensure the peace of mind that you deserve. Under our supervision and quality control, we provide services that guarantee high-quality as we know the pain you may go through when your materials become rejects. From prototype casting, our extensive casting capabilities have enabled us to advance into a high volume runs. The capabilities allow us to handle any casting work on your behalf with no limit on size. Based on our high Metal Casting capabilities, we can deliver high-quality products within the quickest time possible in almost every destination within the country.
Metal Sand Casting Cost And Quality Determination
Buffalo Metal Casting offers numerous casting services through practical methods that assure the best quality, efficiency, and cost-effectiveness in the way of producing your parts. We determine the cost and quality based on the required size, run quantity, dimensional accuracy, as well as the surface finish required. Depending on the type of material that you want worked on, we may decide to use, permanent mold, green sand casting, Non-bake sand casting, or precision Shell sand.
Why Count On Us?
We are are a metal casting company that is up to the task. We provide high-quality casting and machining services within the country and capable of meeting tight deadlines. Also, we offer a free quote and fair pricing for making parts for your project.