CNC Machining Services in Buffalo, NY
When it comes to our machining services, Buffalo Metal Casting is committed to using state-of-the-art equipment and processes. To support our single-source reliability commitment, our Buffalo machining department offers a full range of machining services and capabilities.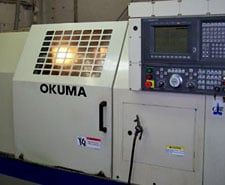 CNC Machining Lathe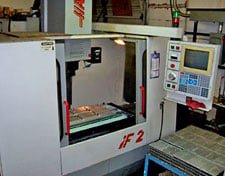 CNC Vertical Milling Center
About Our Buffalo Machining Services and Capabilities
The machining services we provide include:
CNC Machining Services: CNC is short for Computer Numeric Control, so it makes sense that this type of machining uses computers to control all tools used throughout the process. This may include routers, grinders, lathes, or other equipment needed to create the desired part as a result.
Milling: During the milling machining process, rotating cutters are used to shape the raw material into the finished part. This type of machining is very common and can be used to create a variety of results.
Tapping: Tapping is the process of creating threads inside metal objects with holes in them, allowing them to function like a nut. Opting for machine tapping rather than tapping by hand is often the best choice due to increased accuracy and speed.
Turning: In this machining process, the material being cut is rotated while the cutting tool is secured in place in the machine. The machined material may be rotated at many different angles to create the desired resulting product and is often used to create cylindrical shapes.
The Haas Vertical Machining Centers, partnered with our experienced operators, enables Buffalo Metal Casting to provide quality machining of castings at a very competitive rate. We can provide machining services on your aluminum, brass, bronze and copper castings.
Contact Us for Premier Buffalo CNC Machining Services
For information, pricing, and delivery information on our machining services, send your specifications to

. We can't wait to get started on your project.